The Retail TouchPoints Blog
Dec 12
Get The Omnichannel Scoop From #RetailCCS

It has been a hectic week for the RTP team, and the holiday season isn't to blame. (This time.) No, we are in the process of holding another Connected Consumer Series, sponsored by Microsoft Dynamics and several of its partners. 
For those of you who are unfamiliar with the Connected Consumer Series, it is a week-long webinar series that we hold several times throughout the year. We onboard some of the top retail analysts and thought leaders to discuss new research, success stories and best practices around several topics, including: mobility, social, Big Data, store operations and the omnichannel customer experience. 

Here's a snapshot of speakers participating in this installment: 

Brian Kilcourse,
Retail Systems Research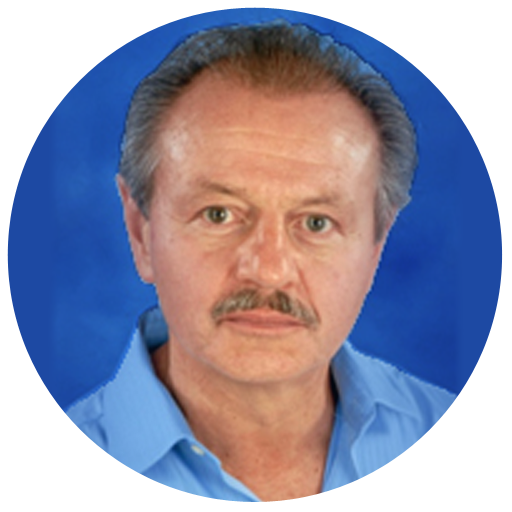 Ernan Roman,
Ernan Roman Direct Marketing

Ken Morris,
Boston Retail Partners

Pam Goodfellow,
Prosper Insights

Larry Freed,
ForeSee
I had the opportunity to moderate two presentations: one featuring Ken Morris and the other featuring Pam Goodfellow. Both presentations were great in that they focused on the value of the store. 

Sure, shoppers have access to all the information they need just by tapping on a smartphone screen. They have the ability to browse, price compare and verify purchases through one device, so it makes sense that many retail executives are panicking. 
But both sessions confirmed that the store is by no means dead. With helpful associates — and a little technology — the store can be the star again. 

One slide that still is clogged in my brain is from Pam's session, in which she shared customer feedback regarding their in-store experiences. 

Some comments included: 
"Coworkers are very rude and standoff-ish to the customers. They act as if the customer inconveniences them even though it is their job to help the customers." 
"They do not seem to know what they're doing, especially when you order online and arrange to pick up in a store. I received different answers from everyone I called, and no one appeared to be interested in solving my problem." 
There are two VERY big problems here; and I think they are common problems for retailers, regardless of their category. 

1. Employees are not invested: Give them a reason to be! Store associates should be happy working for a brand, and be passionate about the products. Compelling training or incentive programs can give them the urge to learn and engage with their employees. 

2. Strategies are not integrated: In regards to education, everyone must be on the same page, especially when it comes to omnichannel strategies. Everyone must know how to handle customers when they come in with an online order confirmation number. They also must know this option exists — especially if customers want a specific product and it's not available in a store. 
Needless to say, there's a lot our retail readers can learn from the Connected Consumer Series.
We're holding our final session today at 12 p.m. ET, so register now if you haven't already! You also be able to watch all sessions on demand. 
Dec 11
Kudos To The Retailers Hyper-Focused On Customer Engagement
By Debbie Hauss, Editor-in-Chief
Each year at Retail TouchPoints we recognize retailers that go the extra mile in engaging with customers. This year's Customer Engagement Awards features 14 different retail companies that implemented innovative and successful customer engagement strategies.
Our winners include both large and small retailers, national and international. There's something for every retailer to learn in the examples highlighted in the report.
Here's the list of the 2013 winners:


Dec 10
The Devil Is In The Details
By Alicia Fiorletta, Senior Editor 



You know that saying "the devil is in the details"? It refers to "a catch or mysterious element hidden in the details." 
In retail, this means that even something so little and subtle can have a profound impact on the customer experience. 
As a writer and editor for Retail TouchPoints, my goal is to always look for the devil, so to speak. Fun, out-of-the-box campaigns, products or offers that really differentiate a brand. And last night I came across one simply by chance. 
While going through my mail, and shuffling through the normal coupons and catalogs, I came across a little white package with just a return address — no name. 

Suspicious, I thought. 

I took a deep breath and sunk my nails into the packaging. (I think I watch too much Homeland, because all I thought about was a bomb going off as soon as I ripped the envelope open.) 

It wasn't a bomb. No. It was a small package wrapped in tissue paper and ribbon and a small business card. It was from Birchbox, the subscription service that sends members an array of beauty samples in a personalized box. 

I read the note aloud: "You've been with us for over a year — 13 months to be exact! Here's a little gift to thank you for your loyalty. Use this keychain to keep the essentials — keys and your favorite beauty sample — on hand at all times. xoxo, Birchbox." 
Now let me break down the reasons why I think this little keychain is so effective: 

1. It's personal: Even a short, sweet note showing your appreciation makes a difference. And because the note was signed from "the team," it puts a fun, personal spin on the letter. 

2. It's brand-relevant: The free keychain includes a fun little pocket that is the perfect side to stick in a perfume or lipstick sample. A handy little feature for us beauty fanatics! 

3. It makes your customers feel special: I never expected I would get this package. In fact, I had no idea I reached my anniversary with Birchbox. It was a nice little surprise to cap off my weekend. 
Have you ever received an added service or perk from a retailer? How did it make you feel? Have you been loyal to the retailer since?

Share your thoughts in the comments below or tweet me @AliciaFiorletta. 
Dec 09
Five Retail Trends To Watch For In 2014
By Scott LiPera, Global Practice Lead, Commerce & Content, eClerx
The retail industry is undergoing a rapid change in how it is embracing technology, data and analytics to deliver a better experience to attract and retain customers. Looking ahead to 2014, these tools and technologies will have an even greater impact on the way retailers engage with their customers across channels, whether they're in a store, online, or shopping via a mobile device.

To keep their competitive edge in an increasingly competitive multichannel world, retails should keep a close eye on these five trends in 2014. 

Dec 06
Retailers: Say Hello To Situational Analytics
By Cassie Lancellotti-Young, VP, Optimization & Analytics, Sailthru


Voltaire once said that "with great power comes great responsibility;" this old adage certainly holds true for the modern-day marketer. Big Data has left marketers with more information than ever before, but with Big Data come with very big silos. When it comes to data capture and marketing platforms, there are often all too many cooks in the kitchen — a vendor for email, another for the mobile app, another for site analytics, etc. To remain competitive in a world where consumer mindshare is increasingly fragmented, marketers bear a great responsibility to develop 360-degree customer profiles not only to drive the utmost relevance for each end user, but also to fully understand the impact of every marketing decision and to optimize accordingly.
 All 360-degree customer profiles enable what I like to call "situational" analytics, or understanding how a customer's myriad experiences with a brand ultimately impact customer retention, lifetime value and ultimately, top-line revenue. (Yes, apologies to the quant haters out there, but it turns out marketing now requires quite a significant business intelligence flare to be all that effective.) Situational analytics may sound intuitive — brands have long thought about the downstream impact of a welcome discount, have they not? True, but the Big Data component introduces multidimensional facets that weren't there previously.